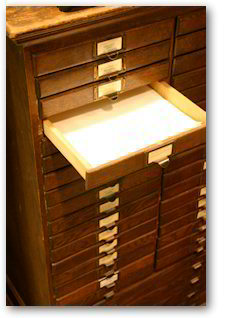 ...Serving Rogers County Since 1907
Rogers County Abstract is one of the oldest businesses in Claremore, founded October 3, 1907, in Claremore Indian Territory, a little more than a month before state hood (only the Claremore Progress and Akin Plumbing compare to years of business)

Original shareholders were Webb & C.B Littlefield and M.A Shaw. Ownership has changed through the years, but not much and not often. The J.L Bowman family purchased the company in 1919 and held control almost 60 years before Toney and Melinda Foster took over in 1978. Land Title Closing Services was created in 1988. Dave and Mary Faulkner have been owners of both companies since 1992.

In the first year of Faulkner's ownership all the stored abstracts were put on computer, a process that took in excess of a year. The Faulkner's also moved the company to its present location along with a remodel and increased storage room Rogers County Abstract has gone from storing about 6,000 abstracts to about 26,500.

Rogers County Abstract is licensed, bonded and insured and currently serves as an agent for Chicago Title and First American two of the highest rated Title Insurance companies in the world.